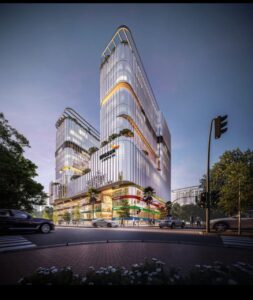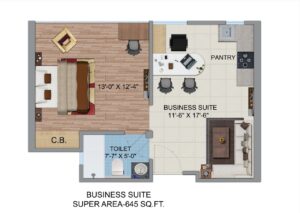 Introducing Lucknow Janpath: The Ideal Commercial Property in Gomti Nagar
If you are seeking a prime commercial property in Lucknow, look no further than Lucknow Janpath by MIGSUN Group. Situated in the bustling Gomti Nagar area, right next to the renowned Lulu Mall and Walmart mall, this development offers a lucrative opportunity for businesses to thrive in a high-traffic location.
Lucknow Janpath boasts a range of commercial spaces, including studio apartments, food courts, and retail shops. Whether you are an entrepreneur, an established brand, or an aspiring business owner, this project caters to a variety of needs and investment options.
Ansal, a renowned name in the real estate industry, has collaborated with MIGSUN Group to create this exceptional commercial property. Combining Ansal's expertise and MIGSUN Group's commitment to quality and innovation, Lucknow Janpath guarantees a world-class business environment.
Studio Apartments: The Perfect Blend of Comfort and Convenience
The studio apartments at Lucknow Janpath provide an excellent opportunity for those looking for a live-work lifestyle. These compact yet stylish units are designed to accommodate professionals, freelancers, and small business owners who prefer the convenience of having their workspace and living quarters in the same location. With modern amenities and a smart layout, these studio apartments offer a comfortable and productive environment.
Food Court: A Gastronomic Delight
Food enthusiasts and restaurant owners will find Lucknow Janpath's food court an enticing prospect. This dedicated space is tailor-made for culinary entrepreneurs to showcase their gastronomic creations and attract a steady stream of customers. With its strategic location and an array of dining options, the food court promises to become a hub for food lovers in Lucknow.
Retail Shops: A Shopper's Paradise
Lucknow Janpath also presents an array of retail shops, perfect for established brands and budding entrepreneurs alike. Benefit from the footfall generated by the nearby malls and create a captivating shopping experience for customers. The retail spaces are thoughtfully designed to accommodate various businesses, from fashion boutiques to electronics stores, offering endless possibilities for retail success.
The strategic location of Lucknow Janpath, adjacent to Lulu Mall and Walmart mall, ensures high visibility and footfall throughout the day. Gomti Nagar, one of Lucknow's most sought-after areas, is a thriving commercial hub, attracting a diverse population of residents, professionals, and tourists. Investing in this prime location guarantees a lucrative return on investment and establishes a strong presence in the heart of Lucknow.
MIGSUN Group and Ansal have left no stone unturned in ensuring that Lucknow Janpath stands out as a premier commercial property in Lucknow. With their track record of delivering exceptional projects, they have become synonymous with quality, reliability, and customer satisfaction.
Don't miss the opportunity to be a part of this iconic commercial development. Whether you are looking for a studio apartment, a food court space, or a retail shop, Lucknow Janpath offers the ideal setting to take your business to new heights. Embrace success and secure your future in the flourishing city of Lucknow. Contact MIGSUN Group today and make your mark in the commercial landscape of Lucknow Janpath!