VASTO: The Epitome of Luxury Living in Bijnor Road, Lucknow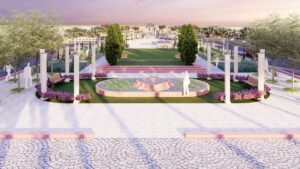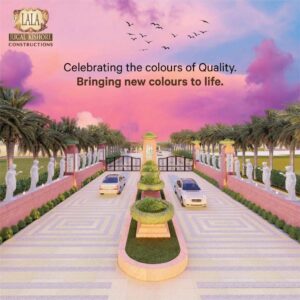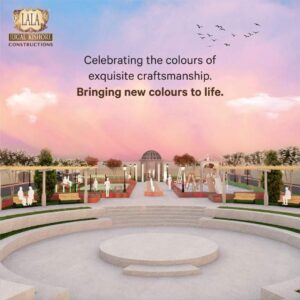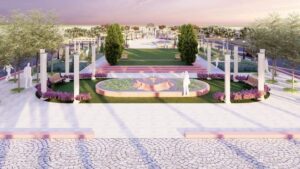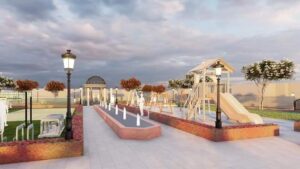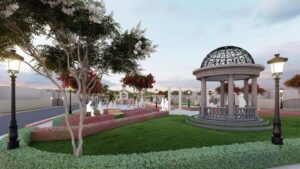 Welcome to VASTO, a prestigious 25-acre premium township located on Bijnor Road in Lucknow. Developed by Lala Jugal Kishore Construction, this township has gained approvals from SIDA, RERA, National and Private Banks, ensuring a secure and trustworthy investment opportunity. With limited plots available, VASTO offers a range of plot sizes and an array of amenities to cater to the discerning needs of modern homebuyers. Let's delve into the details of this exceptional residential project.
Prime Location on Bijnor Road:
VASTO enjoys a strategic location in Makhdoom pur kaithi, Bijnor, situated on Bijnor Road. This prime position provides easy connectivity to major areas of Lucknow, making it an ideal choice for those seeking a harmonious balance between urban convenience and serene surroundings. The proximity to important landmarks ensures that residents have access to a wide range of amenities, including educational institutions, shopping complexes, and recreational spots.
SIDA and RERA Approved Plots:
VASTO offers plots that are not only approved by the local development authority (LDA) but are also registered under the Real Estate Regulatory Authority (RERA). These approvals signify compliance with all legal and regulatory standards, giving homebuyers complete peace of mind. Investing in an LDA and RERA-approved plot guarantees transparency and safeguards against fraudulent practices.
Luxurious Living with Unmatched Amenities:
VASTO aims to provide a luxurious and fulfilling lifestyle to its residents. The township boasts a range of amenities designed to cater to their various needs and desires. The key amenities include:
1. Clubhouse: A state-of-the-art clubhouse offers a dedicated space for socializing, relaxation, and recreation. Residents can indulge in activities like gymming, swimming, and indoor games, fostering a sense of community and well-being.
2. School: The presence of a school within the township ensures that children have access to quality education without the need for long commutes. This feature is a boon for families looking for a convenient and holistic living experience.
3. Shopping Complex: A well-designed shopping complex within the township fulfills the daily needs of residents, making shopping a hassle-free experience. From grocery stores to boutiques, everything is just a stone's throw away.
4. Parks and Green Areas: VASTO values the importance of nature and provides ample green spaces, accounting for 40% of the total land area. Residents can rejuvenate amidst beautifully landscaped gardens, jogging tracks, and serene parks.
5. Infrastructure: The township features underground electricity supply, ensuring a clutter-free environment. Other essential amenities include a sewage treatment plant (STP), two entry and exit gates manned by security guards, and wide roads ranging from 25 to 60 feet.
Secure Living and Connectivity:
VASTO prioritizes the safety of its residents, offering round-the-clock gated security. With controlled access points and trained security personnel, the township provides a secure environment for families to thrive. Furthermore, the well-connected road network ensures easy accessibility to major destinations in and around Lucknow.
Conclusion:
VASTO by Lala Jugal Kishore Construction is a meticulously planned premium township on Bijnor Road, Lucknow, offering a limited number of thoughtfully designed plots. With LDA and RERA approvals, this project assures a trustworthy investment opportunity. The range of amenities, including a clubhouse, school, shopping complex, and ample green spaces, ensures a luxurious and fulfilling lifestyle. By combining secure living and excellent connectivity, VASTO promises to be a haven for those seeking a perfect blend of comfort, convenience, and natural beauty. Don't miss out on this golden opportunity
CALL US NOW -8948904259
Whatsapp us on –https://wa.me/918948904259