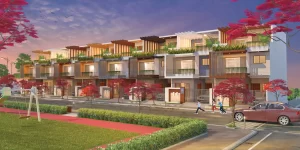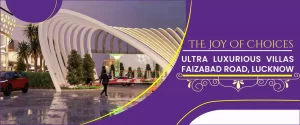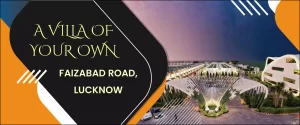 The Duplex Villa of Your Dreams: A Perfect Blend of Luxury and Convenience near B.B.D. University, Faizabad Road, Lucknow
Introduction:
Imagine waking up to the blissful surroundings of a luxurious duplex villa, nestled in a prime location near B.B.D. University on Faizabad Road, Lucknow. This dream can now become a reality with our exquisite LDA-approved villa that offers an unparalleled lifestyle experience. Priced at just Rs. 1.05 Cr, this masterpiece is designed to provide you with the utmost comfort and convenience. Let's delve into the enticing features and location advantages that make this villa an irresistible choice for those seeking a life of grandeur and tranquility.
Luxurious Amenities:
Our duplex villa boasts a plethora of amenities to enhance your everyday living experience. Whether you seek relaxation, entertainment, or fitness, we have it all covered. Take a dip in the refreshing swimming pool or rejuvenate your mind and body at the exquisite spa zone. Stay fit and active at the fully equipped gym or indulge in friendly indoor games. For special occasions, we offer a spacious banquet hall and a party hall, perfect for hosting memorable gatherings. There's also dedicated kids play zone, ensuring that every member of the family is catered to. Stay connected with high-speed Wi-Fi and enjoy the convenience of waste management services. Furthermore, a commercial complex and a temple within the premises add to the overall convenience and charm of the villa.
Location Advantages:
The location of this duplex villa offers unparalleled advantages, ensuring that your daily commute and access to essential services are hassle-free. Here are some key destinations and their respective distances:
1. Kisan Path Outer Ring Road – 2 Mins: Seamless connectivity to major highways and arterial roads for convenient travel.
2. BBD University – 5 Mins: Proximity to a renowned educational institution, making it ideal for families with students.
3. Lucknow High Court – 7 Mins: Convenient access for legal professionals and individuals requiring court services.
4. Polytechnic – 10 Mins: Close proximity to a reputed technical education hub.
5. Medanta Hospital – 20 Mins: Quality healthcare services within a short distance for your well-being.
6. Hazratganj – 20 Mins: The city's vibrant commercial and shopping district at your fingertips.
7. Charbagh Railway Station – 25 Mins: Easy connectivity to major railway routes for travel and commuting purposes.
8. Airport – 40 Mins: Effortless access to domestic and international air travel.
9. Alambagh Bus Station – 30 Mins: Well-connected transportation hub for regional and intercity travel.
10. RML Hospital – 10 Mins: Nearby healthcare facility catering to your medical needs.
Conclusion:
Owning a duplex villa in Lucknow's prime location near B.B.D. University on Faizabad Road is a dream that can now be realized. With its LDA approval, stunning amenities, and unbeatable location advantages, this villa is a testament to luxury, convenience, and elegance. Experience the epitome of fine living, where every aspect of your lifestyle is carefully crafted to provide the utmost comfort and satisfaction. Don't miss out on this opportunity to secure your dream home at an incredible starting price of just Rs. 1.05 Cr. Embrace the lifestyle you deserve at the duplex villa of your dreams.
CALL US AT – 8948904259