Discover Luxury and Serenity at Kanha Residency: Villas in Lucknow
Introduction:
Nestled in the heart of Lucknow, Kanha Residency offers an exquisite collection of luxurious villas designed for those seeking a serene and opulent lifestyle. Situated on Raebareli Road and in close proximity to PGI Hospital, this exclusive residential project provides a perfect blend of convenience, comfort, and elegance. With two options of spacious 4BHK villas, boasting plot sizes of 1000sqft and 800sqft, and constructed areas of 2100sqft and 1700sqft respectively, Kanha Residency is the epitome of fine living in Lucknow.
1. Unmatched Location:
Kanha Residency enjoys a prime location on Raebareli Road, one of the most sought-after areas in Lucknow. This strategic position ensures easy accessibility to major landmarks and essential amenities. With the prestigious PGI Hospital located nearby, residents can experience the convenience of having top-notch medical facilities just a stone's throw away.
2. Spacious and Luxurious Villas:
Kanha Residency offers two variants of luxurious 4BHK villas, each meticulously designed to provide ample space and comfort for residents. The larger plot size of 1000sqft allows for a constructed area of 2100sqft, while the smaller plot size of 800sqft offers a constructed area of 1700sqft. These thoughtfully planned villas cater to the needs of modern families, ensuring a harmonious blend of privacy, functionality, and elegance.
3. Contemporary Design and Amenities:
The villas at Kanha Residency boast contemporary architecture, incorporating the finest craftsmanship and attention to detail. Step into a world of luxury as you enter these homes, where every corner exudes a sense of grandeur. The spacious bedrooms, elegant living areas, and well-appointed kitchens are designed to meet the highest standards of modern living.
4. Beautiful Surroundings and Lush Greenery:
Kanha Residency is not just about luxury living; it also offers residents a peaceful and rejuvenating environment. The project features landscaped gardens and ample open spaces, allowing residents to unwind and connect with nature. Imagine starting your day with a stroll through the lush greenery, taking in the fresh air and the soothing ambiance.
5. Secure and Gated Community:
The safety and security of residents are paramount at Kanha Residency. The project features a secure and gated community with round-the-clock surveillance, ensuring peace of mind for all residents. With controlled access points and dedicated security personnel, residents can rest assured knowing that their well-being is taken care of.
6. Affordable Luxury:
Kanha Residency offers the perfect combination of luxury and affordability. With competitive pricing starting at just Rs. 73,00,000 for the 1000sqft plot villa and Rs. 62,00,000 for the 800sqft plot villa, these homes provide excellent value for money. The project also offers flexible payment plans to ease the financial burden, making it an attractive investment opportunity for homebuyers.
If you are looking for a luxurious villa in Lucknow that offers a serene lifestyle near the prestigious PGI Hospital, Kanha Residency is the perfect choice. With spacious 4BHK villas, beautiful surroundings, contemporary design, and a secure gated community, this residential project truly stands out. Embrace the epitome of luxury and comfort at Kanha Residency and make your dream of owning a villa in Lucknow a reality.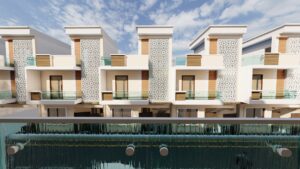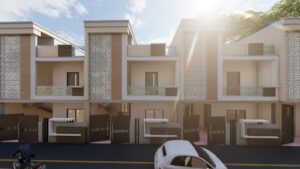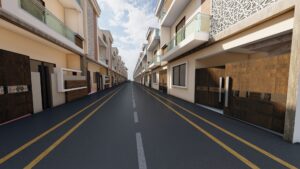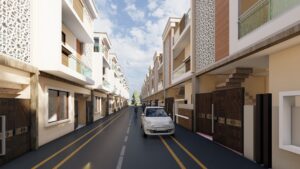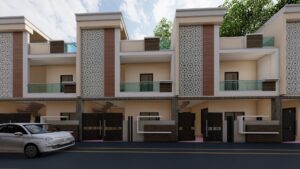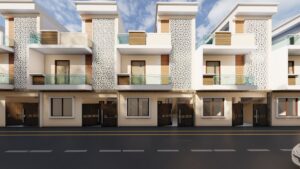 CONTACT US ON 8948904259
WHATSAPP US NOW
http://wa.me/918948904259